Careers
Careers
Novalac means a startup spirit where each individual is important.
It also means a stepping stone to a truly international environment. 
Lastly, Novalac has a 3-digit organic growth every few years, with possibilities for fast professionnal advancement.
If you wish to join a dynamic team and accomplish your professional ambitions, send in your application!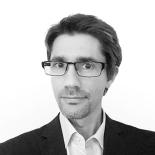 Working for Novalac, is the energy and the dynamics of a human-sized company, while having operations on all 5 continents: Mexico, Australia, Algeria, Malaysia, Europe, the Middle East, South Africa, Brazil,…
Working for Novalac, is the pride to see concretely the result of our work on the activity of the company.
Working for Novalac, is the motivation to bring innovative solutions which improve the comfort of life of the most fragile of us: infants.
Working for Novalac, is the satisfaction to unite our strengths to obtain products of the highest quality without any compromise.